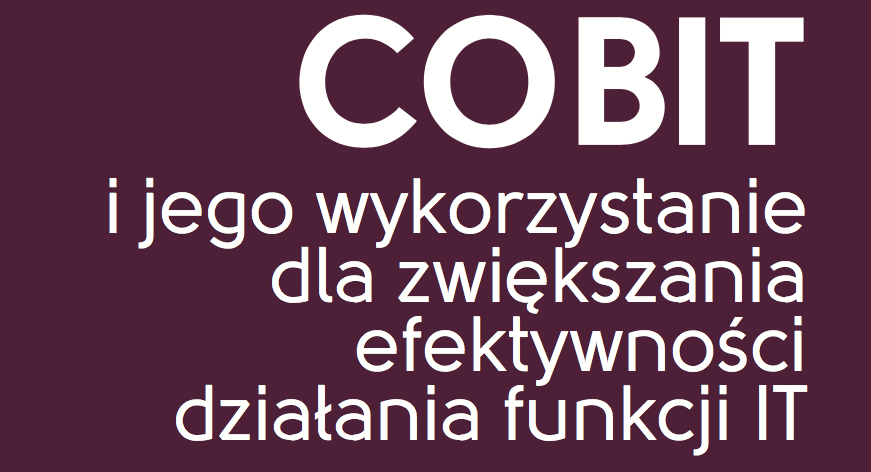 05 Dec

COBIT and its use to enhance efficiency of IT functions

The incentive for the development of COBIT is the conviction of the growing importance of information as a key resource of the organization and the role that technology plays in the information life cycle. COBIT is the response for the need to achieve business objectives and operational efficiency, including optimization of IT services costs, thanks to the effective and innovative use of technology.

COBIT puts a lot of emphasis on keeping IT risks at an acceptable level while ensuring compliance with applicable laws, regulations, contractual obligations and policies. COBIT introduces cascade of goals from the needs of stakeholders through the organization's goals, IT-related goals to goals of enabling factors. The concept of enabling factors is aimed at concluding activities related to the supervision and management of IT technologies in the organization, so that they are effective and fit into the defined strategic objectives.

Softtutor Consulting provides IT audit services using COBIT. You can find more about COBIT and its use for increasing the efficiency of IT functions in the full article in the latest edition of ITWiz.